#6 – Additive Manufacturing in Construction: In situ Retrofitting Using AM with Mobile Robots
May 30 2022
Date:
Venue:
Workshop category:
Host: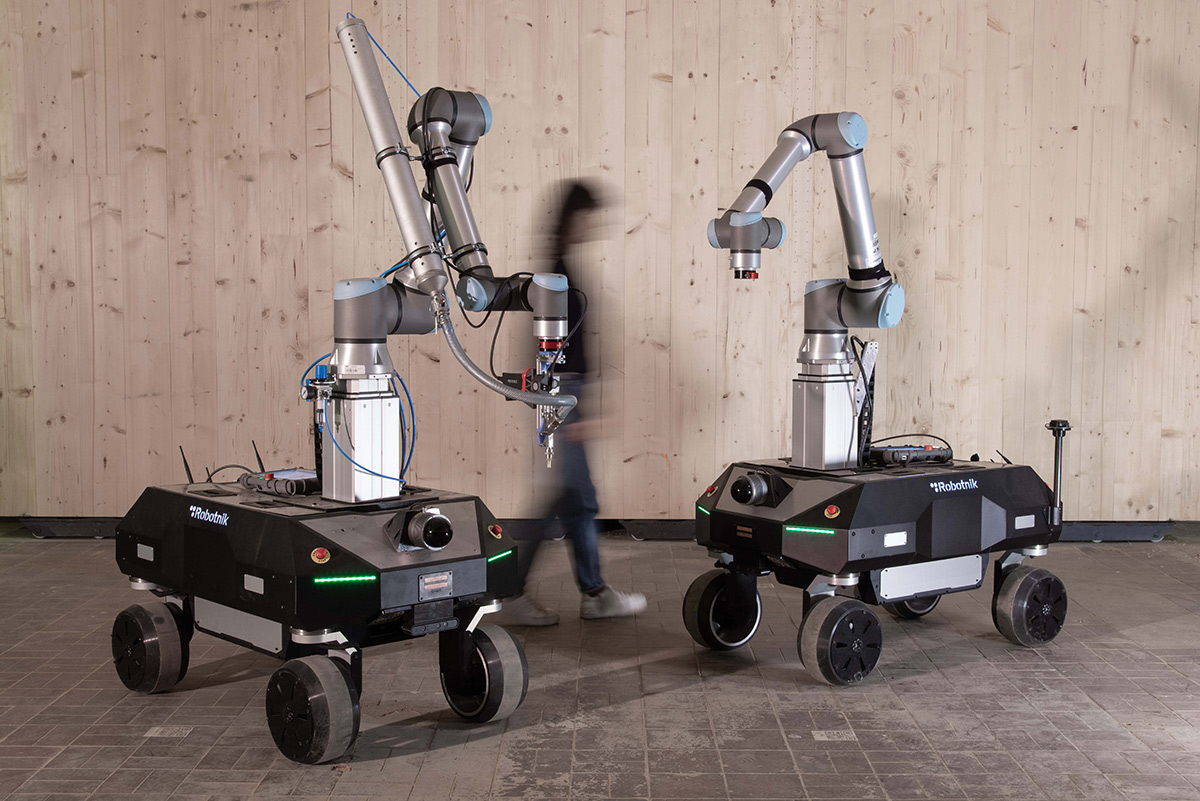 Topic
In this workshop we aim to experimentally explore whether the deployment of mobile robots on building sites could be utilized for retrofitting, customized renovation, or repair by applying in situ extrusion 3D printing technology. For this, we will set up a testing scenario, in which parts of an incomplete – unfinished or broken – building component will be completed by utilizing the AM technology of in-place extrusion 3D printing. A mobile robot will be equipped with an onboard sensing system to recognize the geometric shape of such an incomplete component, and a geometry will be generated based on the sensor data, which will be in-place printed by the robot.
The workshop will include the following blocks:
Block 1 (Theory): Introduction of mobile construction robotics and basics of sensing and context awareness
Block 2 (Practical Experiment): Sensing, data processing, and geometry generation
Block 3 (Practical Experiment): Design studies and path planning
Block 4 (Practical Experiment): 3D printing
Block 5 (Results and Discussion): Reflection on the results and learned topics
Prior knowledge to Rhino/Grasshopper is of advantage but not required.
Moods