FABRICATE 2024 – call for papers
April 4, 2024

-

April 6, 2024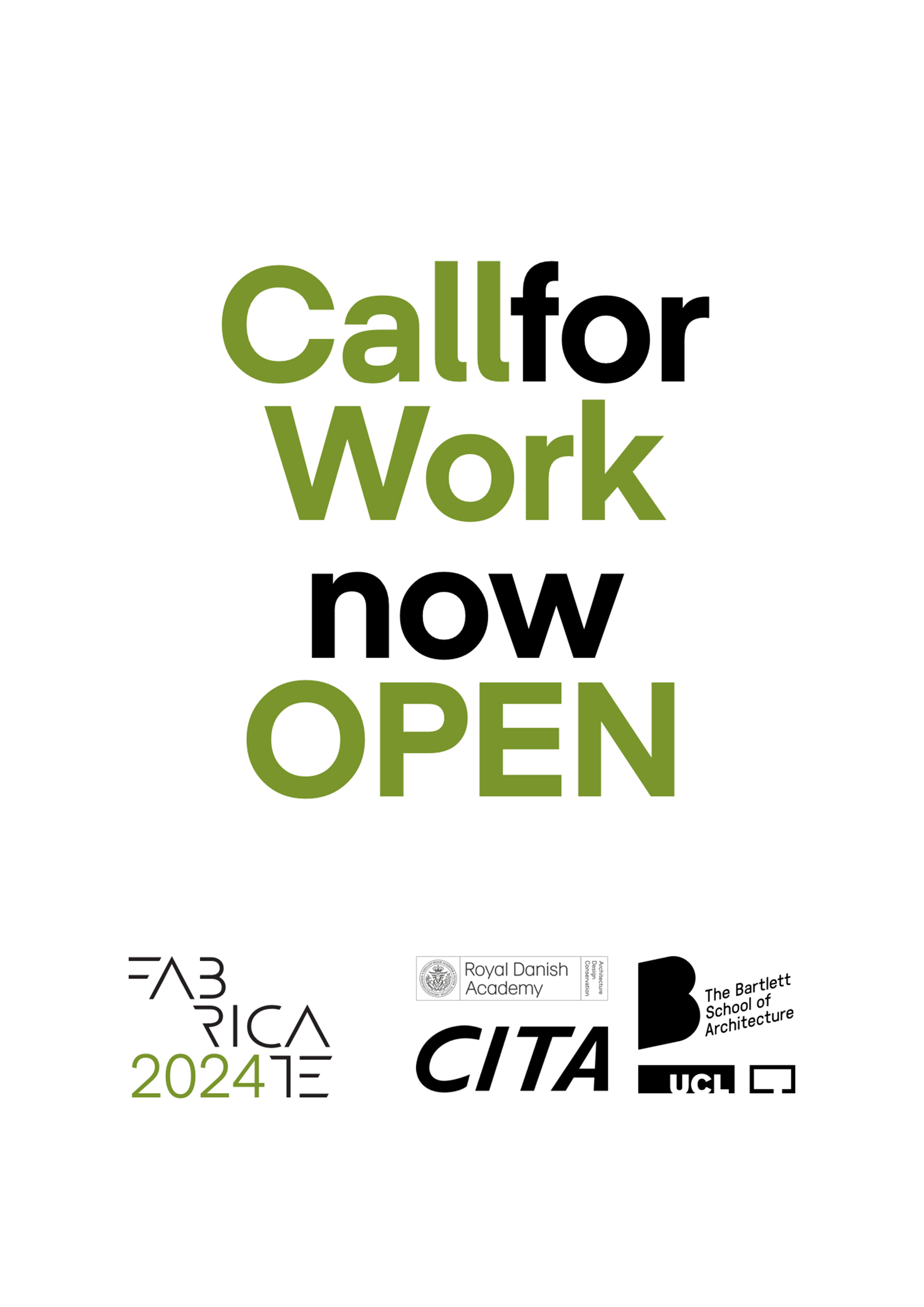 FABRICATE2024 marks a watershed moment. Collectively, we stand at a juncture where conventional methods of resource acquisition and industrial production are recognised as primary contributors to ecological disruption. New research-led approaches for responsible fabrication and production are required to rethink how resource is deployed, its intensity, its socio-ecological origins and sensitivity to environment. FABRICATE2024 calls for radical departures in architectural design and production and offers a chance to reflect upon how, and for whom, we design.
Over the last 12 years FABRICATE has consolidated a large and diverse global inter-sector community with power and capacity for real change making. For FABRICATE2024 we want to focus this capacity on the following questions:
–        What is the future of fabrication in a resource challenged world?
–        How might we rethink the role of computation to reshape fabrication in response to new resource streams, waste upcycling, novel renewables and challenged supply chains?
–        What are the methods and tools that can effect these changes?
–        What are the scales of change needed and how do we address the ethical implications of building fabrication culture as a globalised practice?
FABRICATE is specifically designed as a platform for built projects by innovative practitioners from architecture, engineering, material science, and manufacturing either as teams or individuals. We have made the initial submission stage as simple and concise as possible, only requiring an abstract and images. Selected submissions are then allotted time to develop full papers.
Since it was first launched FABRICATE has provided a unique international platform that includes:
–        4 Conferences since 2011 (London, Zurich, Stuttgart, Online) involving +1500 delegates from +45 countries
–        4 x +300 pp Books with 300k total downloads across 165 countries, that showcase: 128 Projects, +400 authors from +16 countries
We really hope that you will be able to submit work to the conference. Please do distribute the call.
All best
Mette and Phil