INVITATION // IntCDC Constructive Conversations / AR, Automation and Robotics in AEC
May 9 | 5:00 pm

-

6:30 pm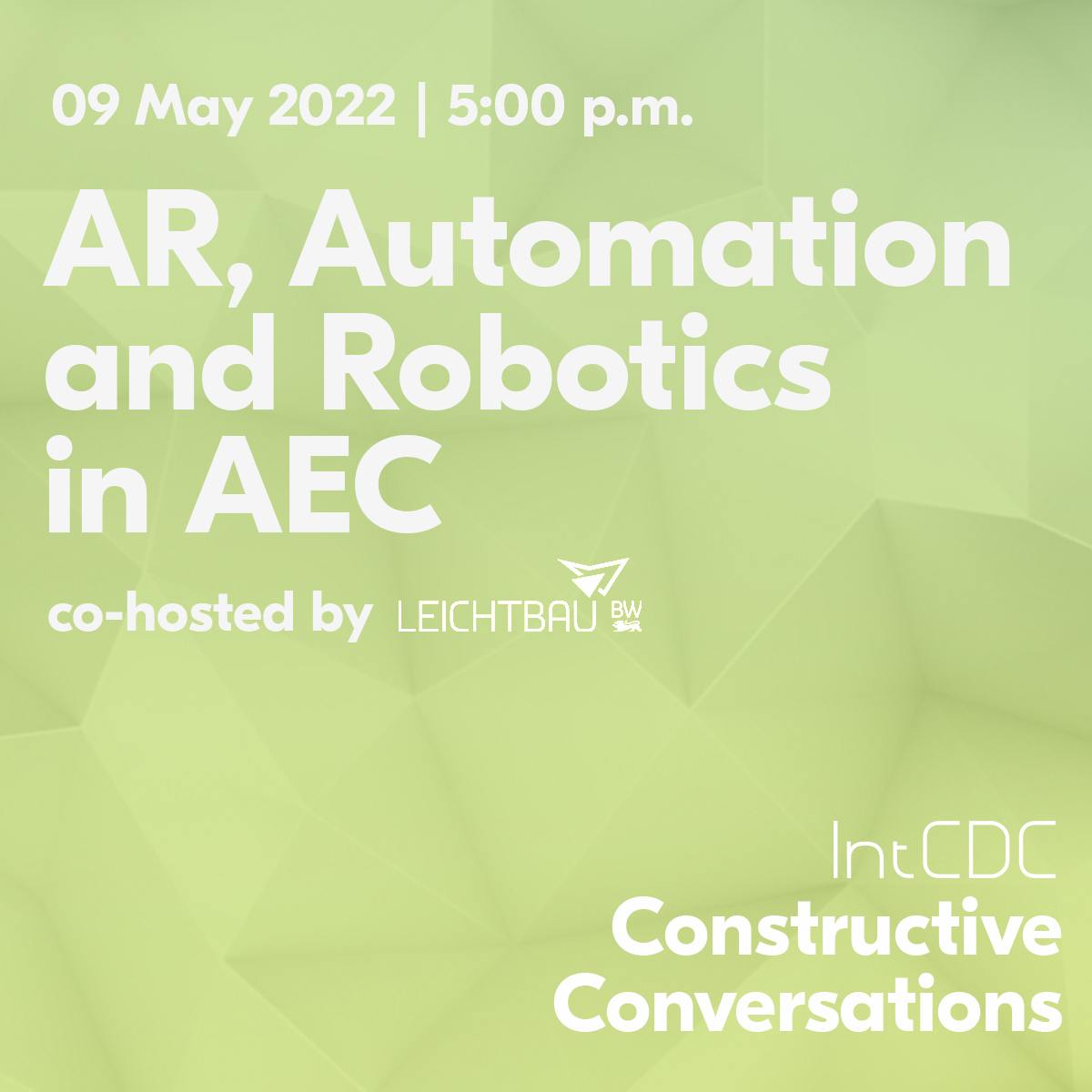 Dear all,
We cordally invite you to participate in exciting presentations and a panel discussion on "AR, Automation and Robotics in the Construction Industry". As part of the IntCDC Constructive Conversations the Cluster will host the second online event in cooperation with Leichtbau BW, on:
May 9, 2022 from 5:00 – 6:30 p.m.

Florian Kohlbecker from Kohlbecker Gesamtplan GmbH, Rafaella Broft from NÜSSLI Group and Mike Junghans from seele GmbH will report on their practical experiences with computational construction projects, for example in relation to AR, automation and robotics.
The conversation aims to address questions such as: What are the challenges in implementing such projects? What needs to be paid particular attention to? The aim is to show how, on the one hand, industry experience can be used for IntCDC research projects and, on the other hand, how the transfer of research results for new products and services to industry can be achieved.
For further information on the speakers and their talks please see the IntCDC website.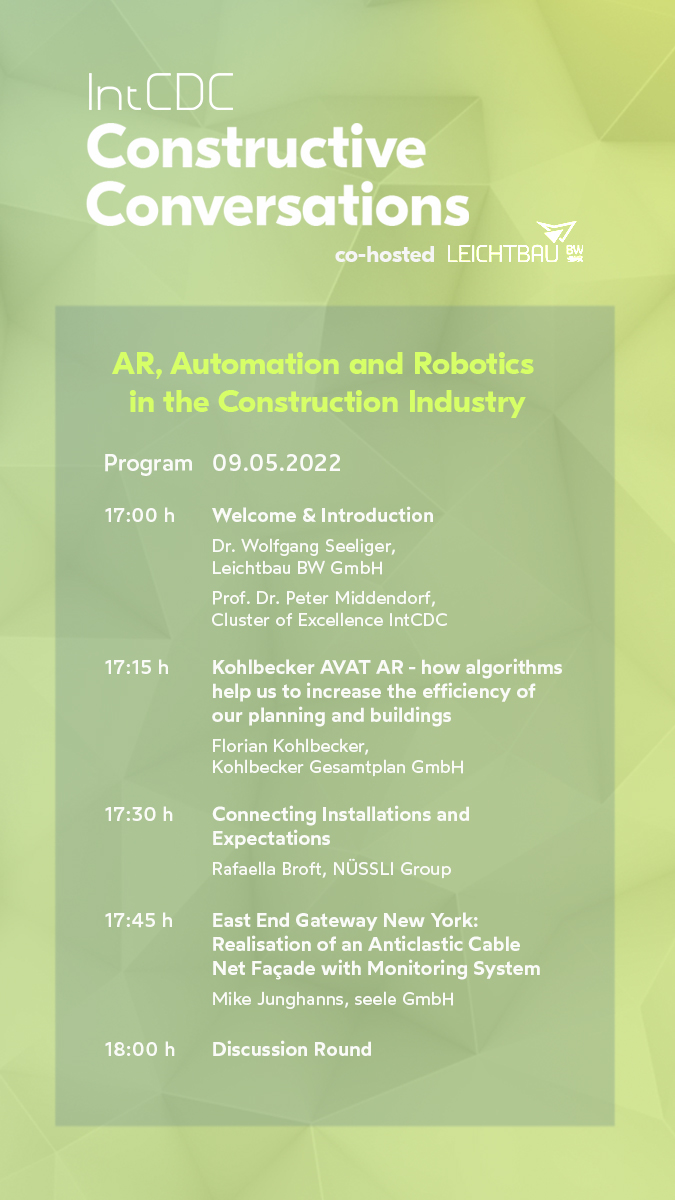 The joint excpert guest lecture on is intended to drive collaboration between research and industry in order to establish collaborative projects in the long term.
Title: "AR, Automation and Robotics in the Construction Industry"
access data
The access data is restricted to our members. Please log-in to your account to access the event credentials.
We are looking forward to welcoming you.
The IntCDC Management Team