aaec network member symposia
February 1, 2021 | 6:00 pm

-

8:00 pm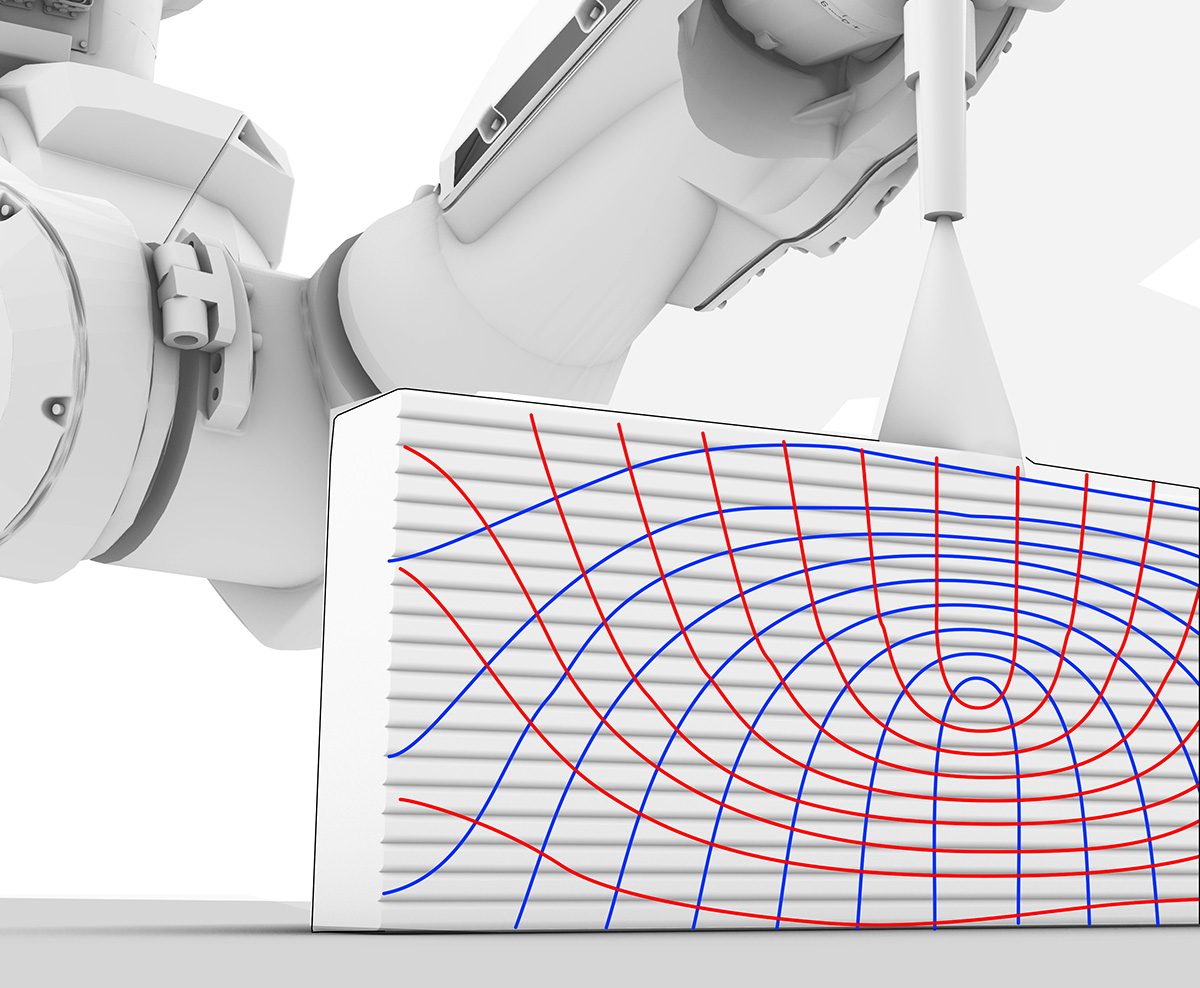 1st aaec network member symposia
https://youtu.be/EHaXGHG8e_4
Please click the image below to enlarge the Agenda.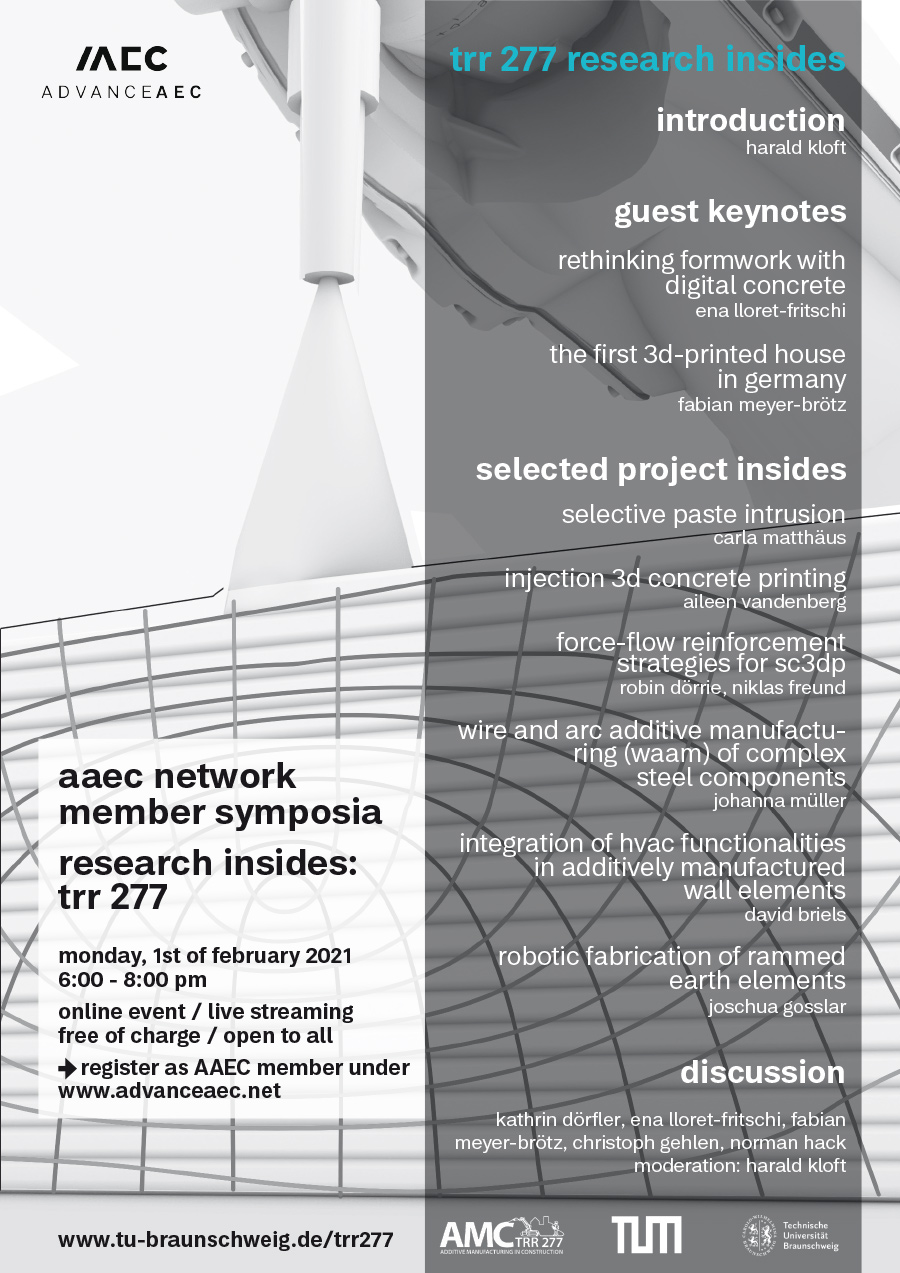 Symposia pictures
Organisation: SFB/TRR 277
Open to all registered AdvanceAEC members
Monday, 1st of February 2021
6:00 – 8:00 pm
guest keynote speakers
Ena Lloret-Fritschi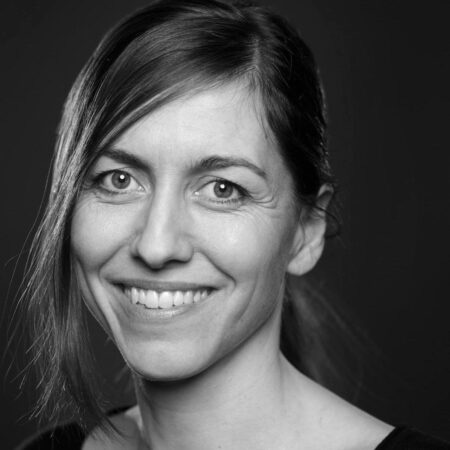 Ena Lloret-Fritschi is an architect with an interest in shaping concrete without the need for traditional formwork. She is currently a PostDoctoral researcher in a bridge position between the Chair of Gramazio Kohler Research and the Chair of Physical Building Chemistry of Prof. Robert Flatt. Her work is embedded in the research strand Mouldless Shaping with concrete within the DFAB or the NCCR, ETH, where she guides PhD students and coordinates projects.

Ena successfully defended her PhD Dissertation on Smart Dynamic Casting: A Digital fabrication method for concrete structures on June 16, 2016. In 2012 Smart Dynamic Casting received the Concrete Innovation Award at the Concrete Innovation Conference in Oslo and was amongst the 5 finalist for the SPARK award at the ETH Zurich.
Dr. Fabian Meyer-Broetz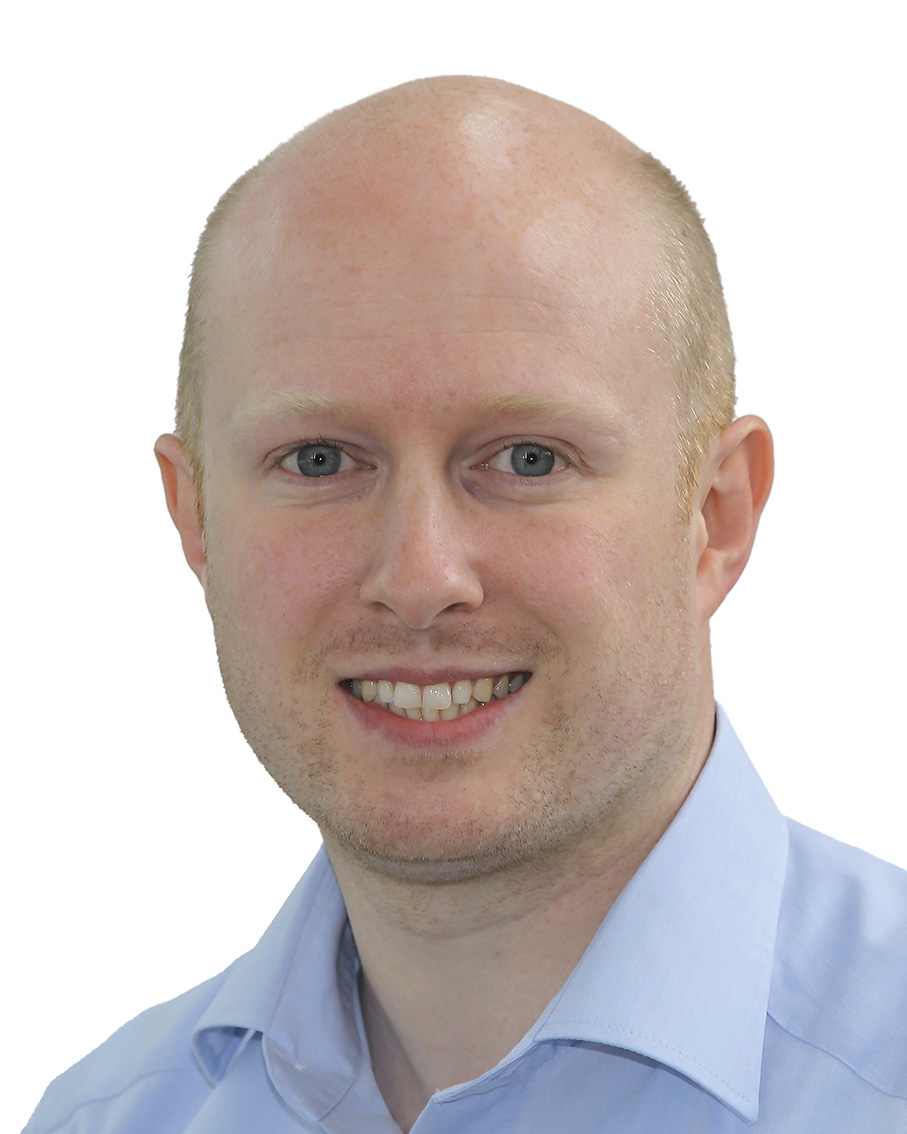 Dr. Fabian Meyer-Broetz is the Head of 3D Construction Printing at the PERI GmbH in Germany – one of the largest manufacturers of formwork and scaffolding solutions in the world. Fabian's work revolves around paving the way for a broader application of 3D printing in the industrial practice and bringing state of the art technology on real world construction sites. He is developing projects with PERI customers in Europe, the US, the Middle East and Japan. A holistic view on the construction process and all trades involved is core to all his activities. Fabian is a former member of the Innovation Management at PERI where he led a variety of projects ranging from new building methods for slums to automatic inspection of concrete structures. Before joining PERI, Fabian followed his long-standing interest in innovation and change processes by working for Siemens and Daimler in the field of technology foresight. He received his Master's degree in Physics and a Ph.D. in Economics from the University of Ulm.