8th Symposium on Geometry and Computational Design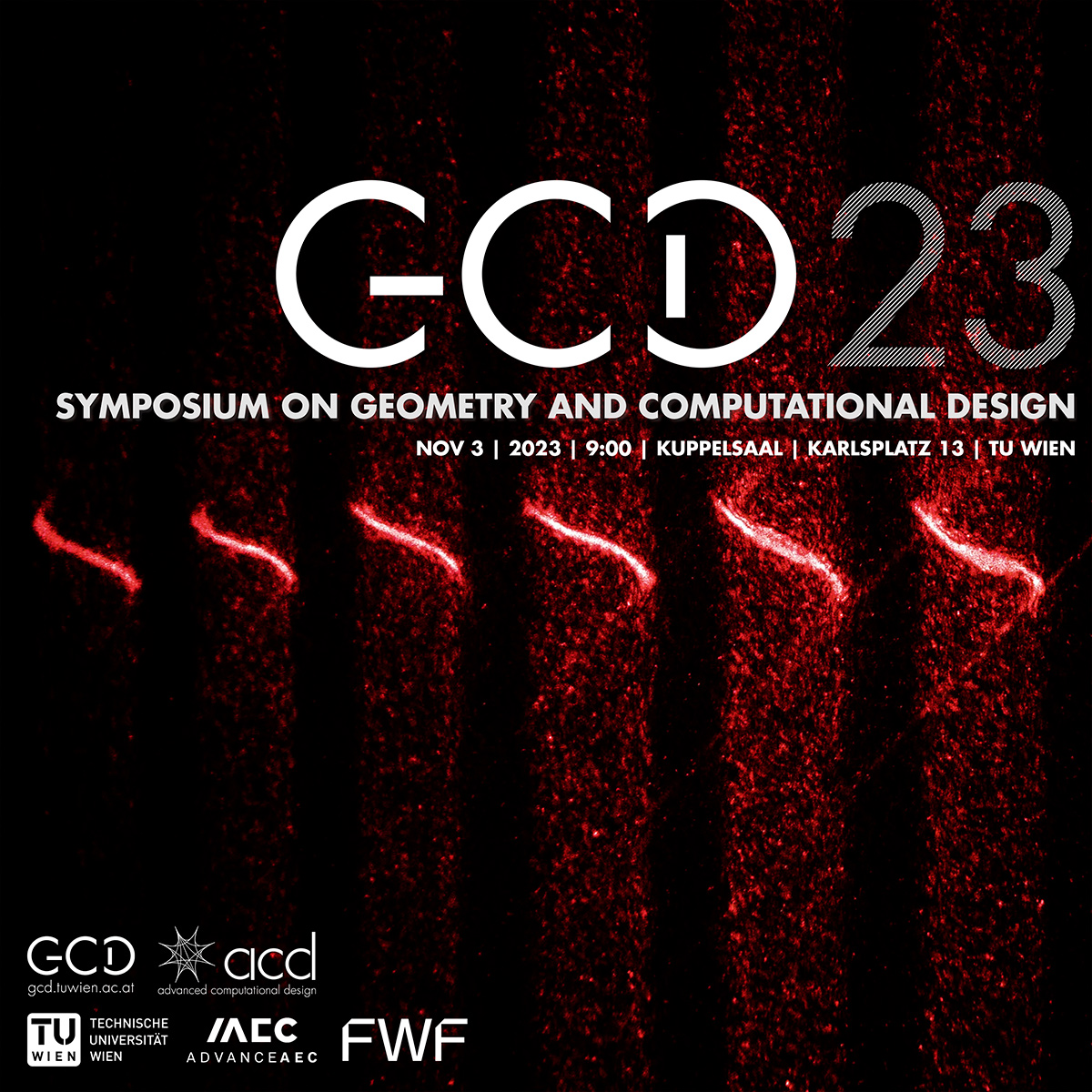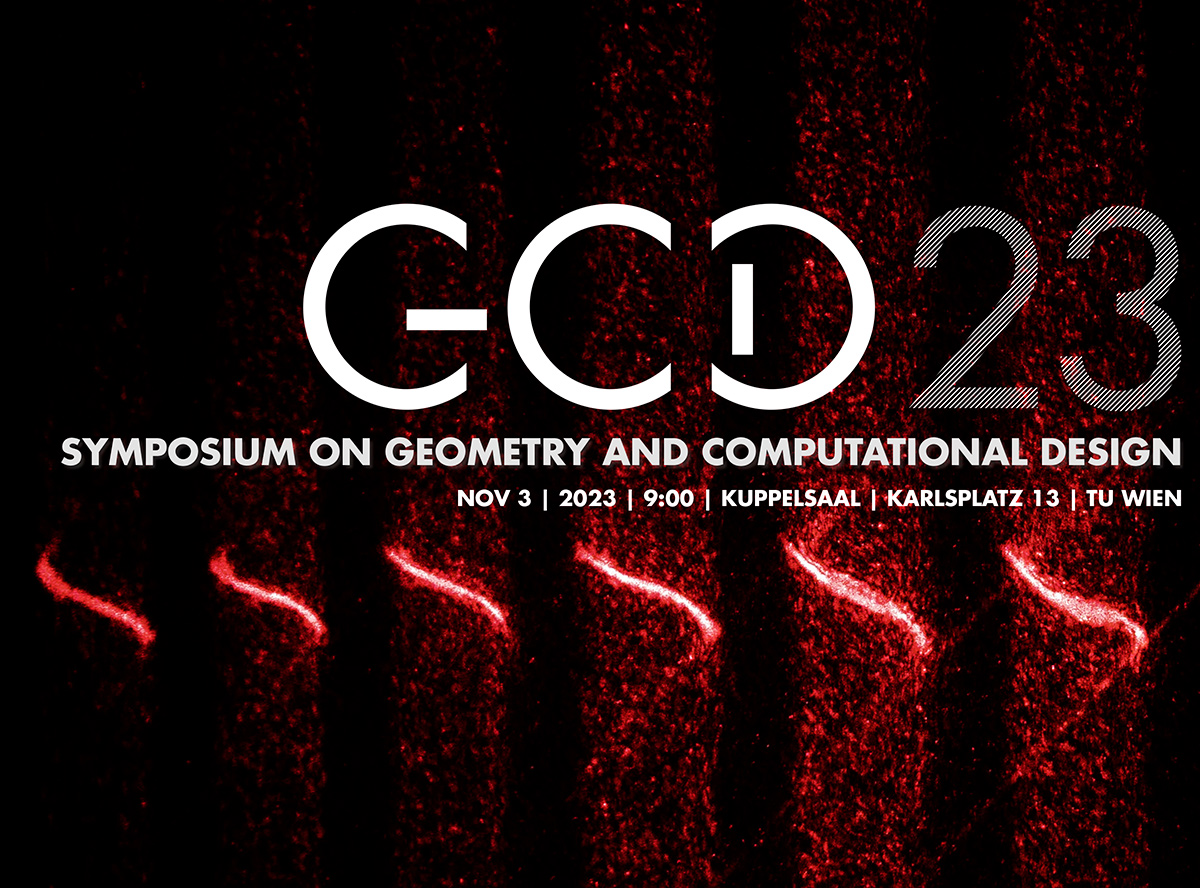 The members of the Center of Geometry and Computational Design GCD cordially invite faculty, students, company representatives and the public to the 8th Symposium on Geometry and Computational Design at TU Wien on November 3rd, 2023.
Leading researchers will give lectures on recent developments in geometry, computer graphics, computational design, and civil and architectural engineering.
Selected and ongoing research projects within the center and the Special Research Programme Advanced Computational Design ACD will be presented in short talks, on posters, and in an exhibition.
ACD is a partner within the Advance AEC Network.
The symposium will be free of charge for all attendees. Registration – by sending name and affiliation to
gcd-registration(at)geometrie.tuwien.ac.at – is open until October 30th.